The minute we landed, it felt like home. There are 8,600 miles that separated our home from Johannesburg, South Africa; but this place, this beautiful and amazing place, feels so familiar. My eyes were wet. My heart was filled with joy. I thought to myself, I'm in South Africa, and it feels like home.
It was kinda strange, but I didn't have any expectations about what things would look like. We've all seen the commercial, the one with the baby with a fly on his eye. We didn't see that, not even close.
There were so many beautiful things. The buildings were beautiful. The land was beautiful, and it had its own life. The air was pure, clean, and crisp. And the people––oh, my!––the people were beautiful.
A Plan and a Purpose
I've always had a strong desire to travel to South Africa. Years ago, I was presented with an opportunity to be part of a mission team traveling to South Africa, but the timing wasn't right. But I knew at that moment the opportunity would come a second time. Have you ever had a feeling in your spirit when you just knew God was going to do something? Yep, that feeling. I had it.
In November 2019, our cousin Kevin, who is a world traveler, told us that he was headed to South Africa. He had been there many times and had shared so many great things about his experiences. After he said that and before I gave it much thought, I blurted out, "We're going!" Several conversations later, we were making plans to go to South Africa. My husband, Thomas; my daughter, RaShaunda; and her best friend, Allison, were headed to the motherland.
At first, it seemed so surreal. But with each day of planning, the anticipation and excitement grew more and more. The planning was so much fun. It all came together so well. I focused on being present for every breathtaking moment.
There were countless moments of learning for me. Some of the learning was instantaneously downloaded. And then there were moments when I replayed it in my mind over and over in hopes that it would be permanently lodged there because I didn't want to forget anything.
Here are a few of my favorite takeaways. Enjoy!
Three Leadership Nuggets Worth Their Weight in Gold
Have an Open Mind
We all can attest to the fact that life has taught us some pretty awesome lessons. In general, life has taught me to have an open mind. Don't assume you know anything. Don't take it literally, because we all know some things about a lot of stuff. But assumptions can set us up or let us down.
Here are a few of my favorite quotes about assumptions and perceptions:
"What you see and what you hear depends a great deal on where you are standing. It also depends on what sort of person you are."
––C. S. Lewis, The Magician's Nephew
"Change the way you look at things, and the things you look at change."
––Wayne W. Dyer
"The more I see, the less I know for sure."
––Carl Gustav Jung
When we traveled to South Africa, I wanted to rid my consciousness of the perceptions and assumptions I'd had about this country. It was secondhand information, and I owed it to myself to have a clean slate without any mental marks or blemishes. I made room for the experience to be whatever it needed to be.
We had the pleasure of visiting a K-12 afterschool facility in Soweto. I was impressed with the leadership, organization, and vision shared with us by the headmaster. We were able to take a look at the school's strategic plan, and it became even clearer to me the seriousness, prioritization, and value placed on education.
Our journey to the school took us through an impoverished area of Soweto. And while it wasn't aesthetically pleasing, it was beautiful for me to see the lengths this community, our people, were willing to go to in order to ensure the best education for the children. Children should have the opportunity to learn in the best schools, regardless of their family's economic and social status.
Impactful leaders have open minds. We must operate with a mindset of possibility. We must continue working toward viable outcomes and opportunities without injustices or prejudices.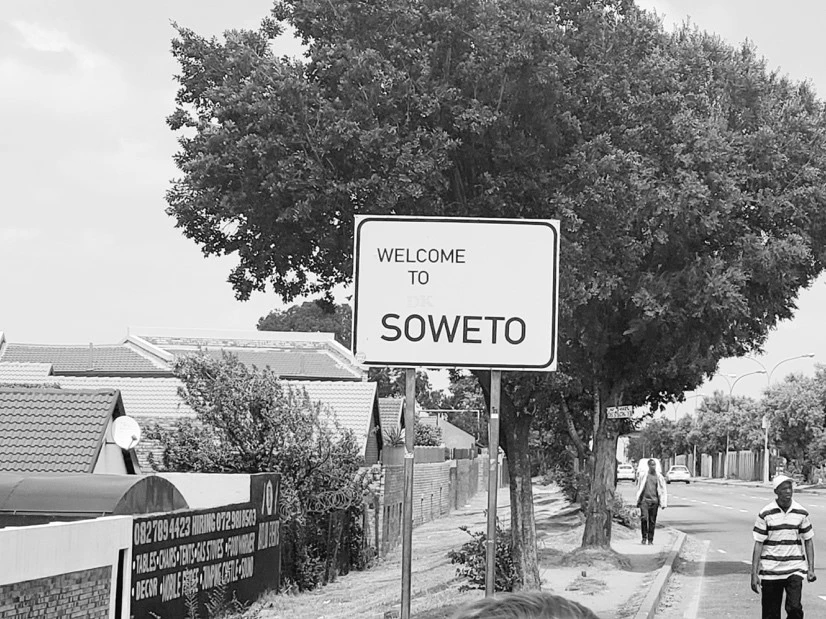 Acquire an Entrepreneurial Focus
We met some of the most progressive young people on the planet! These young men and women are smart, beautiful, outgoing, entrepreneurial, and focused visionaries. On a scale of 1 to 10, their energy level was always on 20! Yikes! And they quickly became family. We talked, laughed, enjoyed great food, danced, and shared hopes and dreams from one end of the table to the next. Their hunger for more is contagious.
More is defined in as many ways as you can imagine. Don't you want more? More opportunities, more travel, more collaborations, more creativity, more partnerships, more exploration, more wealth, more freedom––MORE!
These young people understand the value of putting dreams into action. They are movers and shakers. I'm not suggesting leaders have to become entrepreneurs. However, I am suggesting leaders should broaden their minds to the possibility of adopting the mindset of an entrepreneur. As a matter of fact, many of these young people were professionals working in the corporate world. I believe their entrepreneurial prowess has afforded them the edge they need to be "best in class," so to speak.
They understand their history. We talked about their post-apartheid experiences, primarily from the stories their grandparents shared. Those stories gave them strength and catapulted them to a higher level of self-expectation, self-accountability, and self-responsibility.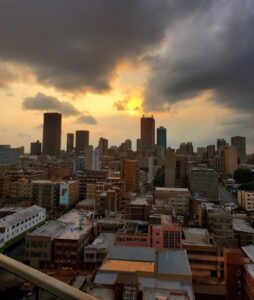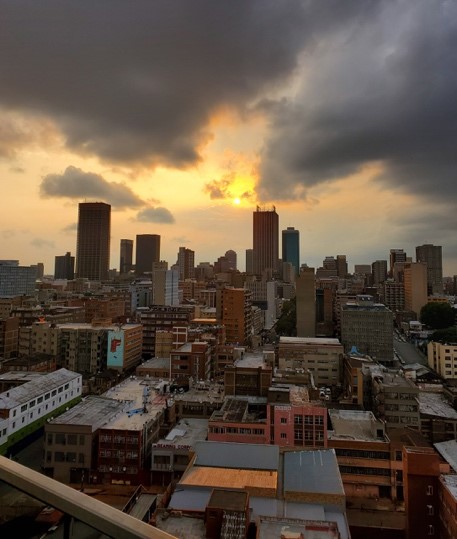 The Greatest Core Values Are Family + Community
Family is defined as a group of people related to one another by blood or marriage. We all have families, but none of us had the privilege of hand-selecting them.
During our visit to South Africa, we encountered family. While in Soweto, we went to the market, toured the city, visited the homes of Nelson Mandela and Bishop Desmond Tutu, and visited a school, among many other places. In Johannesburg, we visited many boutiques and stores, a jazz spot, public housing, a world-renowned hospital, and an apartheid museum. We ventured out to Cape Town, where we visited a winery, had dinner by the Pacific Ocean, went to Robben Island, and went on an extraordinary helicopter ride.
I was invited to speak at an Anglican church. I was asked to give a motivational talk to the people. It was a humbling experience. I was nervous because I didn't know what to expect. But, even in that, it was a welcoming and empowering experience. The people were so receptive and hungry. We were welcomed without any reservation.
While the service was different, the praise and the worship were indescribable. The singing wasn't cued, but somehow everyone knew exactly when to chime in. There was no music, just melodic voices. I was in awe of the authenticity of worship.
Afterward, we spent time with the priest, his wife, and other members of the church. The priest shared his appreciation and critique of my time behind the pulpit. I leaned in and absorbed his every word. I apologized for my Americanized manners with respect to time. I explained to him that I didn't want to preach too long. He replied, "Well, you'll have to come back. We wanted more. So next time. . . ." All I could think was, Next time? God, I hear you. And it wasn't until days later when it hit me and made more sense: We're family.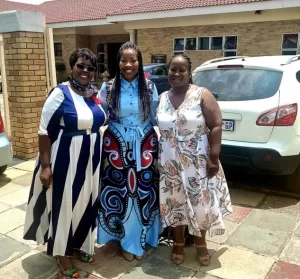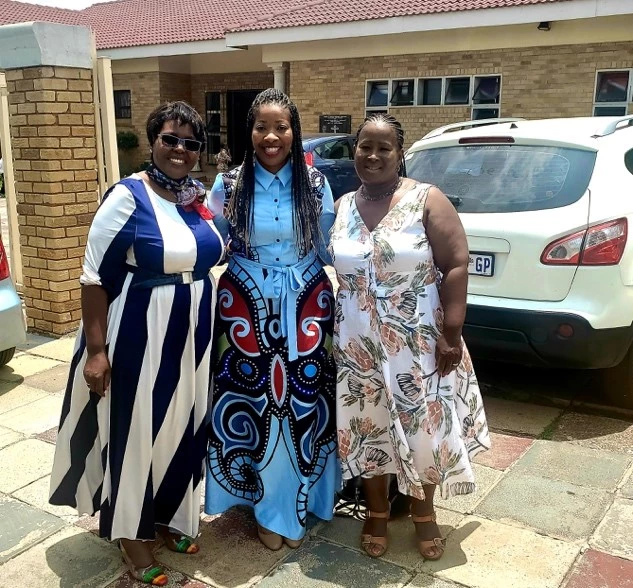 There was an awakening moment when our paradigm of family shifted. It happened when one of our newfound friends shared with us that all of her dad's brothers are not called uncles. They are referred to as dads. As Americans, we may consider that to be strange or nontraditional. It requires us to reframe our thinking or, at the very least, open our minds to something new. Otherwise, we're telling ourselves that the only truth is the truth we now know. That doesn't align with the fact that we learn new truths every day.
Here is one such truth: After our Soweto tour, a friend greeted us. He didn't say hello. The first thing he said to us was, "So, I hear we are family!" It's a beautiful thing to experience and know that family is not determined by financial status, social status, or blood. Family is determined by love and acceptance. We are indeed family!
My prayer is that you were able to glean some of the warmth we experienced from our journey to South Africa. And my hope is, if you desire to visit this beautiful land, that the grace, mercy, and provisions of God will go before you to lead, guide, and direct you every step of the way. My prayer is that you will experience the motherland for all she has to offer. And I hope that, while there, you too will have an open mind, experience the entrepreneurial spirit of the people, and embrace the familial presence in the community.
I hope and pray that the moment you step foot onto the continent of Africa, you will feel as though you are home. I pray that you embrace the love of family.
By Paula M. Farmer, HR Consultant | Executive Coach | International Speaker
Facebook: Paula Michelle
LinkedIn: Paula M Farmer
Periscope: @ 1PaulaMichelle
Instagram: @ 1PaulaMichelle
Website: www.corevalueleadership.com